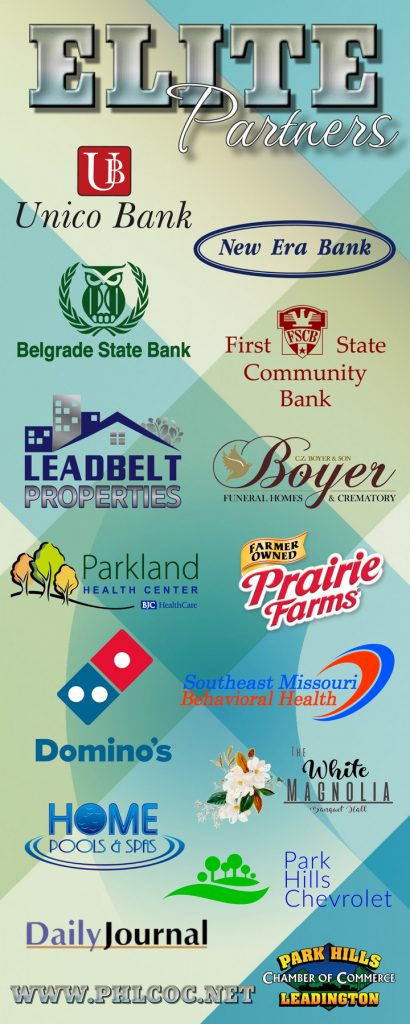 Upcoming Events
View All Upcoming Events
For nearly 75 years, Our Chamber has had an active role in supporting and promoting local businesses and organizations while creating partnerships, fostering strong business bonds, and improving the local business climate.
We offer our Investors a whole array of valuable benefits designed to help you succeed.  Below is a list of benefits included with your investment. Some of the most valuable of those are CREDIBILITY, RELATIONSHIP BUILDING, and VISIBILITY.
Your investment can raise your reputation, connect you with those who can help you succeed, and get you noticed! We also offer a number of free and low-cost services that are beneficial for day-to-day business operations. Maximizing the use of these benefits will make your membership in the Park Hills - Leadington Chamber one of your smartest business investments!
All of the benefits listed below are included with your Chamber Investment! We are constantly working to add and improve benefits while keeping our Investor's needs our most important priority!
Investing in our Chamber can be an invaluable, highly significant benefit for your business.