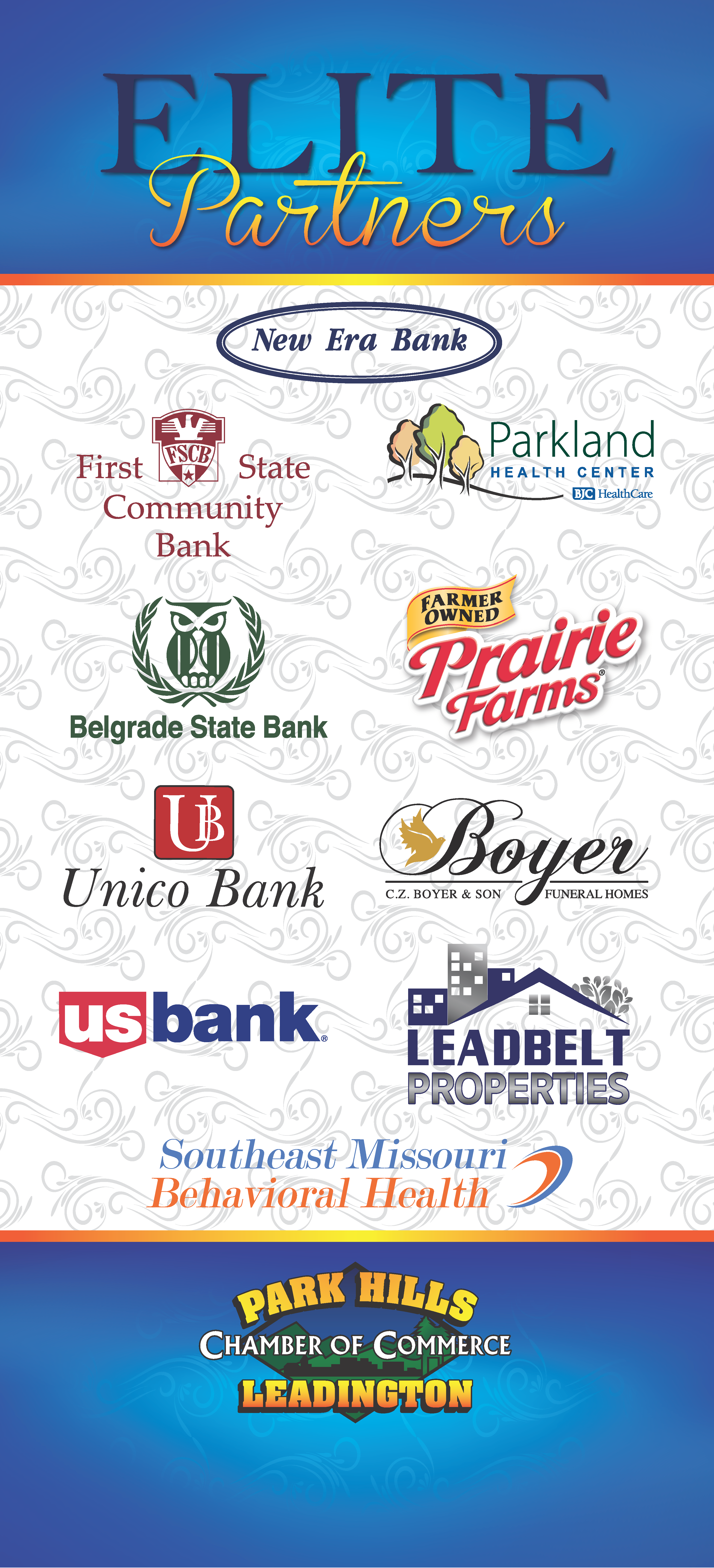 Upcoming Events
View All Upcoming Events
Guidelines for a Park Hills - Leadington Chamber Hosted Ribbon Cutting
What is a Ribbon Cutting?
A Ribbon Cutting Ceremony is an important part of your overall marketing and advertising plan and a great way to celebrate a grand opening, remodel, renovation, or expansion. It offers an opportunity to meet key leaders in the community, your neighbors, and your Chamber board members, ambassadors, and investors.
Do you qualify for a Chamber hosted Ribbon Cutting?
To qualify for a ribbon cutting, the business or organization must be a new or returning investor to the Chamber.  You qualify for a ribbon cutting if you are a newly opened business or organization, are under new ownership, are in a new location, or have had a major remodel.
Scheduling a Ribbon Cutting.
Scheduling a Ribbon Cutting with the Chamber should take place a minimum of two weeks in advance of the event to allow the Chamber time to invite elected officials, Chamber board members, Chamber ambassadors, Chamber investors, and members of the media.  Ribbon Cuttings are scheduled Monday through Friday, between the hours of 8:00 a.m. and 4:00 p.m., excluding holidays. The event must take place within 6 months of your join date or major event. If your business is home-based, the event can take place at the Chamber office or location of your choice.
The Ribbon Cutting Ceremony.
A typical ribbon-cutting ceremony is approximately 30 to 45 minutes long. Out of respect for your guests, it is important to start your ribbon cutting on time. The Chamber will invite, by email invitation, Chamber board members, Chamber ambassadors, Chamber investors, city officials, and the local media to be present at your event. The following is a typical sample ceremony agenda:
9:45 to 10:05 a.m. Arrival of Guests
10:05 to 10:10 a.m. Brief Welcome Comments by a Chamber Official, a Blessing of the Business or Organization (optional), and a Brief Overview of the Business or Organization Along With any Additional Comments as Made by a Company Representative
10:10 a.m. Taking of the Official Photo and Cutting of the Ribbon
10:15 a.m. Refreshments, Tours, Mingling, Networking, etc.
What should I serve?
You are not required to serve anything, however, if you choose to, you may provide light refreshments for your guests.  It's your event, make it as grand or as simple as you like. It can be as easy as coffee and donuts at a morning ribbon-cutting; cheese and crackers or cookies/cake and soft drinks for an afternoon ribbon cutting; or even a light lunch if you're hosting the event during the lunch hour.
Would You Like to Have Your Business Blessed?
This is an optional service, available at the request of the business or organization owner or representative.  If you so choose, we will have a local clergyman in attendance to offer a blessing of growth and prosperity for your business or organization and its employees.

Business/Organization Responsibilities
Invite employees, customers, family, and friends to attend
Provide a light snack and drinks for guests (optional)
Prepare 2-3 minute speech to educate the group about your business or organization, thank anyone who helped with the endeavor that we are celebrating, and answer any questions that your guests may have
Chamber Responsibilities
Promote the event on the Chamber's website in the event calendar, in the Chamber newsletter (before and/or after depending on the timing of the event), during the Chamber's monthly radio interviews, and on the Chamber's Facebook page
Invite Chamber board members, Chamber ambassadors, Chamber investors, City officials, and members of the media
Provide the Ceremonial Ribbon and Scissors
Provide Clergyman for the Blessing of the Business (optional)
Take a photo of the ribbon cutting
Submit the ribbon cutting photo to the Daily Journal
Post the photo on Chamber's website and Facebook page
Other Notable Points
Businesses or organizations hosting their first ribbon cutting will receive a framed certificate of appreciation from the Chamber of Commerce.
All business or organizations hosting a ribbon cutting will receive a commemorative, framed photo of the ribbon cutting, compliments of the Chamber.
We love social media! Be sure to tag the Park Hills - Leadington Chamber of Commerce in your social media posts of the event and use #phlcocribboncutting.
To request a Chamber Hosted Ribbon Cutting, please contact the chamber office a minimum of two weeks prior to the desired ribbon cutting date.