IMPORTANT NOTICE REGARDING CHAMBER EVENTS & COVID-19
As we are all faced with the concerns of COVID-19, and in an effort to do our part for the health and safety of our community, the Park Hills - Leadington Chamber of Commerce will temporarily suspend events involving large groups of people, in accordance with the CDC's guidelines.
This will include our monthly Investor Meetings and First Friday Coffee events.
Please watch our NEWS PAGE or check our Facebook Page for updates to Chamber and Investor events or other important announcements as they become available.
Thank you for your patience. May you all stay happy and HEALTHY!
The Park Hills - Leadington Chamber of Commerce is a volunteer organization chock-full of interesting individuals who represent local businesses and industries. We work hard to magnify your business's existence and get you noticed! There is a lot to discover about our Chamber and the many opportunities available to you. We invite you to visit us in the office, at a meeting, or during an event! Let us show you how our focus is to benefit you!
The August Center Stage Investor is Amped Lifestyle by Michelle Smith!
At Amped Lifestyle they offer Personal and Group Training, as well as Nutrition & Wellness Services.  Owner, Michelle Smith, says her aim is to provide quality health and wellness coaching in order to help all of her clients reach a healthier & happier quality of life.
One of the largest single-day yard sales in St. Francois County; featuring nearly 100 Yard Sales!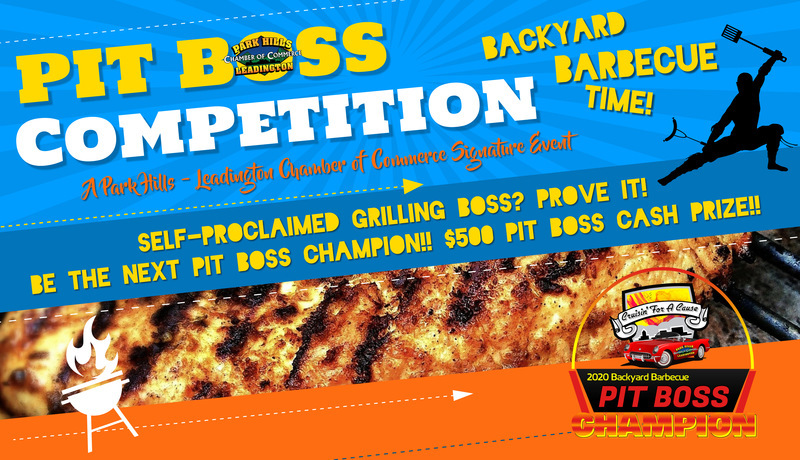 Annual Pit Boss Competition
A Backyard-Style BBQ Competition held in conjunction with the Annual Cruisin' for a Cause event, scheduled for Oct. 3.
Annual Christmas Parade
One of the area's largest holiday celebrations; spanning across two cities! It will be here before you know it!